You can help us cross the finish line!! Just 12 days ago, we set out with an ambitious but necessary goal to raise $220,000 during our Spring Fund Drive. Your contribution can make this goal a reality and allow KLRU to remain on-air, online and in the community.

And if you give today, we can reduce our drive by two days! KLRU wants to thank all the wonderful viewers who have shown support this March by ending our fundraising drive on Friday. That means giving back our entire weekend of programming with no on-air interruptions! In order to cut off two days, we must meet our goal—can we count you in?

As a reminder of how your dollars impact KLRU and the Central Texas community, here's a practical breakdown of real costs and effects.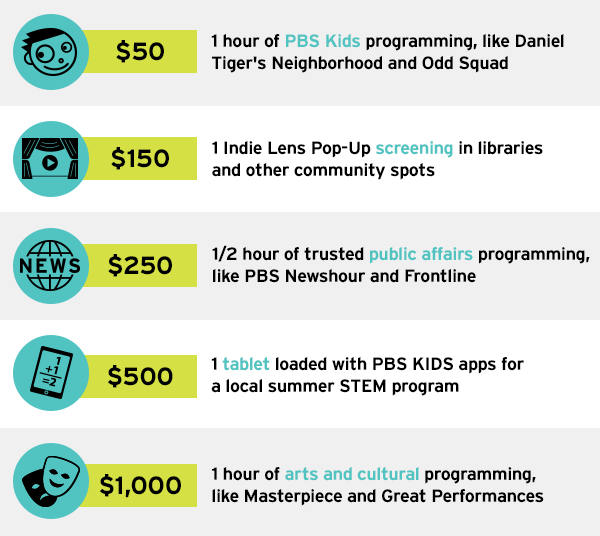 KLRU brings the world to your neighborhood, opening doors to art, entertainment and discovery. Protect this community space where everyone is welcome—your support of KLRU nurtures a Central Texas that learns and grows together.