There are just 10 days left to get your Special Valentines tickets to Daniel Tiger!
❤️ Don't miss Daniel Tiger and all his neighborhood friends live! This engaging musical delights little kids and grown-ups alike with its vibrant production and important lessons about being a good friend. Give your family a Valentine's present to remember with this exclusive offer from KLRU! ❤️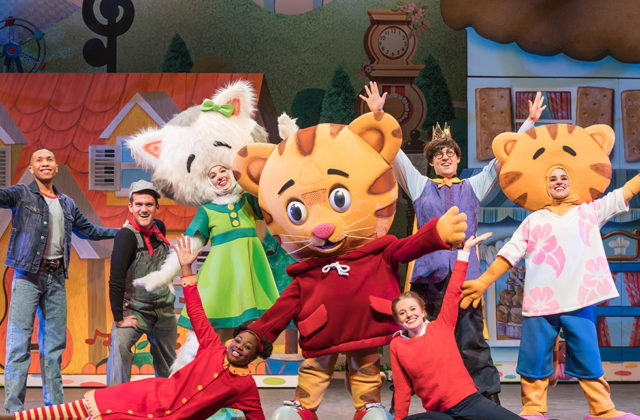 Donate $200 and we'll thank you with a family 4-pack of tickets to this magical adventure at Bass Concert Hall February 24 at 5:30 p.m. 
These are exclusive seats reserved just for KLRU donors and tickets are limited!

And the live tour could not be better timed as 2018 marks the 50th anniversary of the show that inspired the creation of Daniel Tiger in the first place: Mr Roger's Neighborhood.
Surprise your family with make-believe and grr-ific fun this Valentine's Day! ❤️ Click on the orange donate button to give today and celebrate with us on February 24! Donate by February 21—tickets must be picked up at the KLRU offices.